Ultra Low Emission Zone (ULEZ)
London's Ultra Low Emission Zone (ULEZ) is a regulation that the government are introducing in Central London to reduce air pollution. If your van or one owned by your company fails to meet the stricter emissions standards, the daily charges will nearly double when entering ULEZ. Northgate Vehicle Hire provide an easy guide on the impact of ULEZ which can help get you up to speed.
Do the ULEZ charge(s) apply to my van?
Commercial Fleet estimated that more than 80% of vans on the road today fail to meet the emissions standards. If you own Non-Euro 6 compliant diesel vans, these will be subject to ULEZ charges as they do not meet the emissions standards.

Euro 6 diesel vans were first sold from September 2016, so any diesel vans that you've acquired before then are unlikely to meet the emissions standards. You can check whether your vehicle will meet the ULEZ standards via a tool provided by TfL (Transport for London), all you need to do is enter your registration number.
Assistance is available with the TfL scrappage scheme
The Transport for London (TfL) vehicle scrappage scheme is open to eligible businesses operating in London. Below details the schemes we can help with to keep you on the road.
1. For businesses registered in Greater London, there is a scrappage and purchase/lease option. There is a scrappage grant of £7,000 available providing qualifying criteria are met.

2. If you have entered the Congestion Charging Zone (CCZ) at least 26 times in the last six months and are going to be scrapping a non-compliant van, then hiring a new Euro 6 van could be the answer. With one simple regular payment that includes all your servicing, maintenance and road tax, no deposit* and Northgate's Scrappage Scheme Discount on 12months+ hires, you can keep your business moving - and the £7,000 grant will go a long way.
How to use the scrappage scheme with Van Monster
With hundreds of Euro 6 compliant vehicles for sale, here's how you can apply for a TfL grant of £7,000:
Check your current vehicle is not compliant using the TfL checker
Check your eligibility on the TfL site and register your vehicle
Choose your compliant van from your nearest Van Monster branch
Once you have a certificate of destruction for your old van and the log book for the new, complete your grant application with TfL
Upon completion, TfL will pay you the grant within 10 working days
Not ready to swap or scrap? Here's how much the ULEZ charges will cost

To view on a mobile of tablet device, click here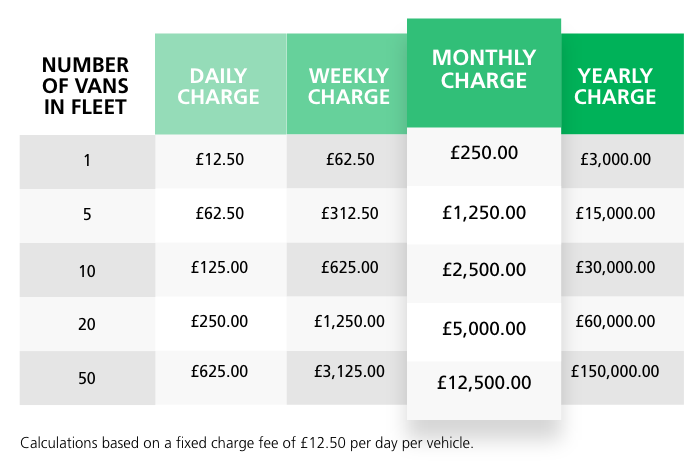 *subject to credit check